AirDrain Agronomic Natural Grass Drainage at Arizona Cardinals
.@AZCardinals "Sod God" @andylevy5 and his crew have the field at @UOPXStadium looking perfect.

Now…about my backyard. #NOvsAZ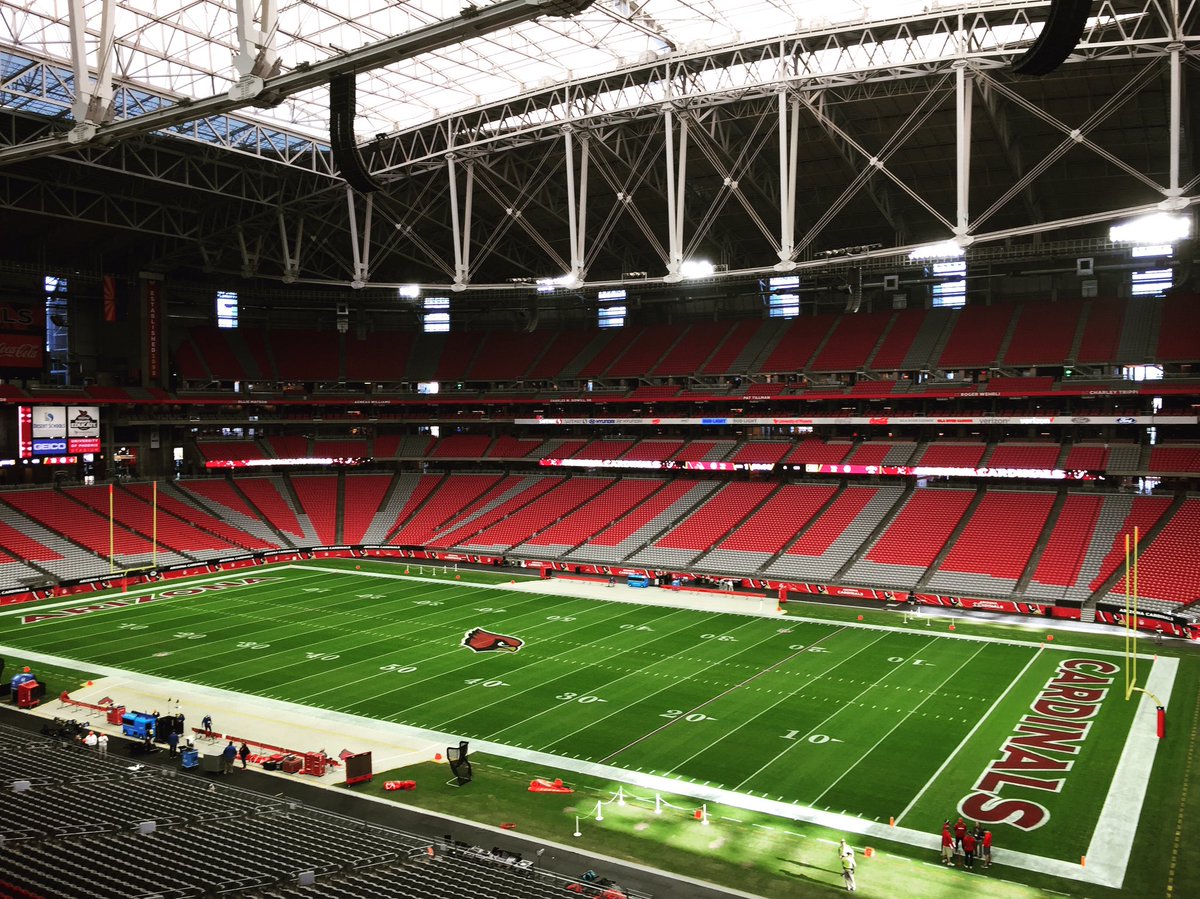 In a cost value performance and ease of installation scenario no other product comes close !
With installations worldwide, AirDrain Agronomic Natural Grass Drainage is the proven modern sports field agronomic drainage system for natural turf.
And the NFL Player's #1 Field Choice at the University of Phoenix Stadium since 2006 and running.
No other system comes close in ease of install, price value player safety and performance! 
Here is the ASTM D4716 Flow Rate per Unit Width and Hydraulic Transmissivity Testing for actual drainage capacity, at a 1/2% slope. AirDrain will actually drain 2 inches per minute. No other product comes close!  
The AirDrain Agronomic Sports Field Drainage Systems 100% vertical and horizontal drainage capabilities eliminates the need for traditional base drainage systems, such as herringbone trenching or flat pipe etc. only needing perimeter or exit drains.
A 100% vertical drainage across your entire field, also using gravity to pull and drain the water.