Synthetic Turf Installation Green Roof Drainage with AirDrain at Park Towers in Austin, Texas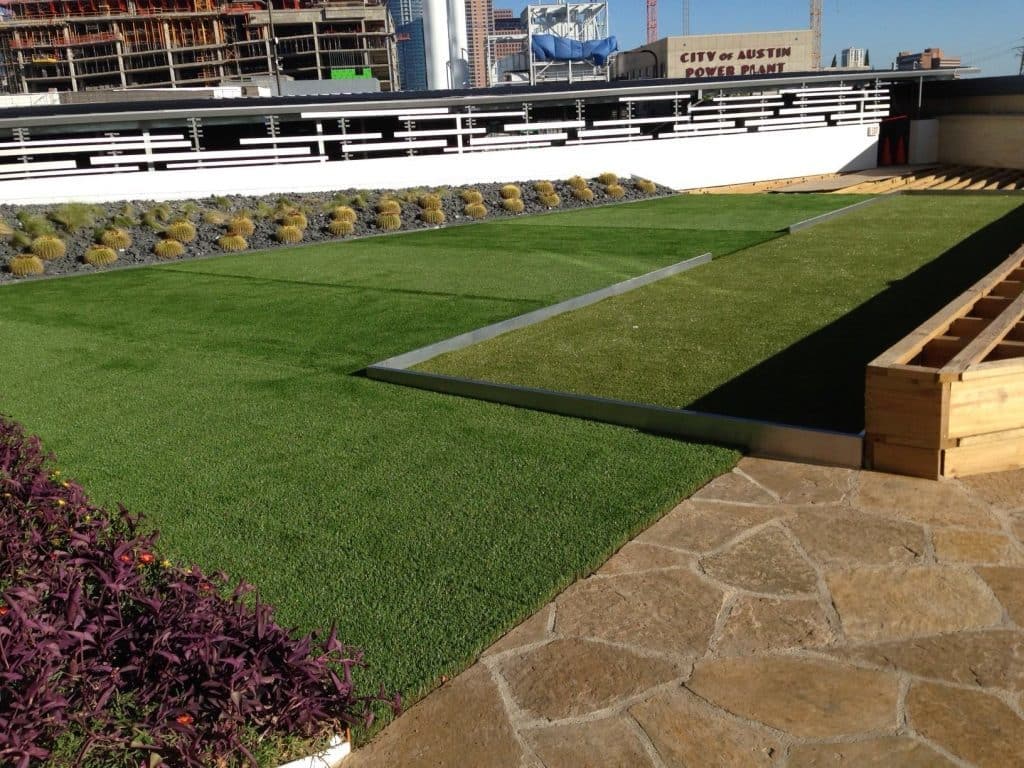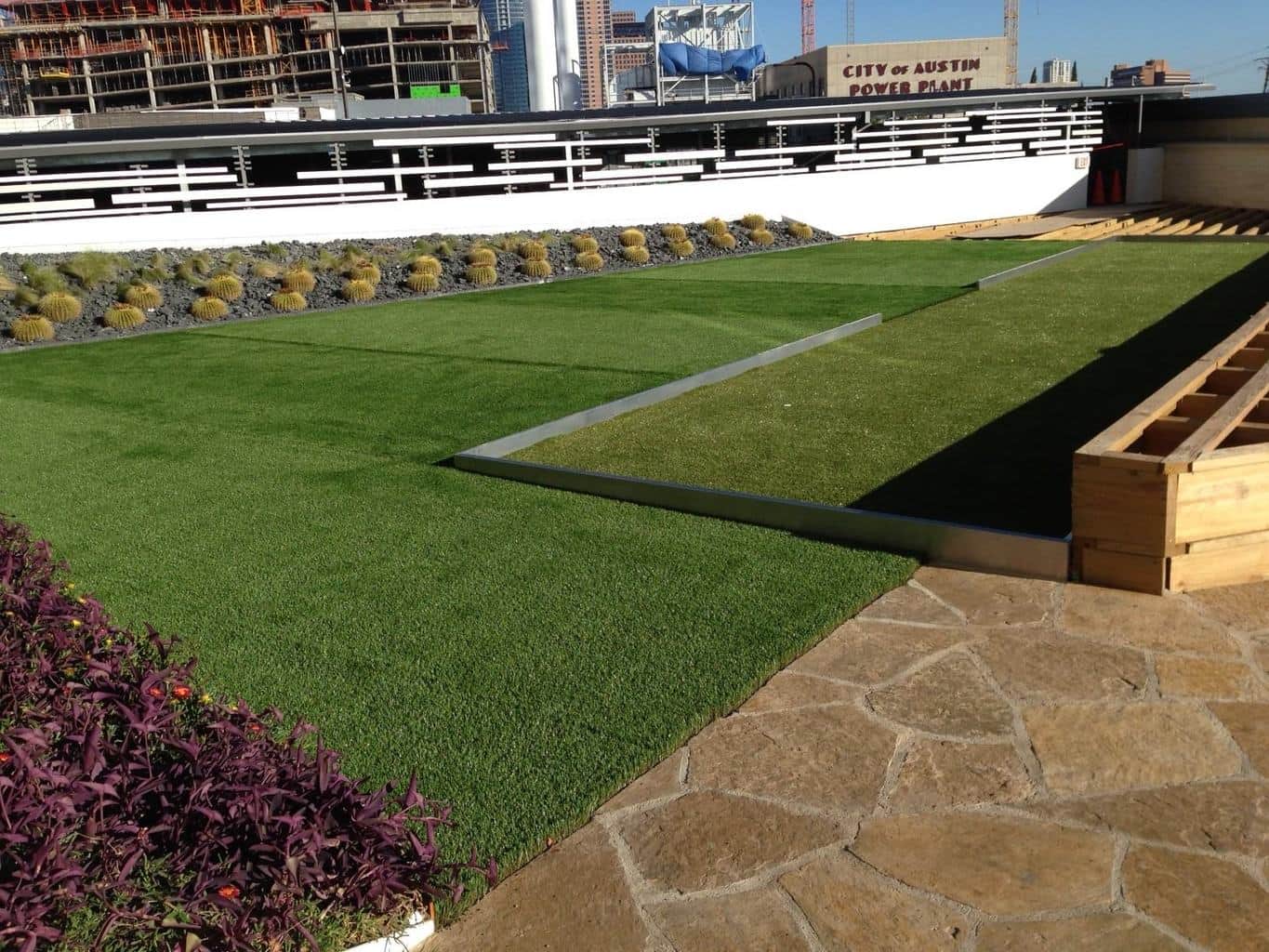 Synthetic Turf Green Roof System with AirDrain at Park Towers in Austin, TX
Michael,
Really appreciate the effort & your help throughout this complicated project.
Many more successful projects to come!
dwg. | urban architectural landscapes
912b congress ave. | austin, texas 78701
o 512.320.0668
studiodwg.com
Please contact AirField Systems with any questions you may have. 405-359-3775
AirDrain  – What drains better than Air?
Green Roofing – Synthetic Turf
With limited space on campus, both high schools and colleges are turning to rooftop sports surfaces to create multi- use green areas. Building a rooftop sports field with an AirField System provides drainage under 100% of the playing surface, prevents ponding, and moves water efficiently for reuse elsewhere on campus.
Over 2,000,000 square feet and counting of AirDrain rooftop drainage system has been installed. LACC "LA Community College" 95,000 sqft., MSOE "Milwaukee School of Engineering" 100,000 sqft., UCSD "University of California in San Diego" 80,000 sqft., WPI "Worcester Polytechnics Institute" 174,000 sqft. and Binghamton High School 47,000 sqft.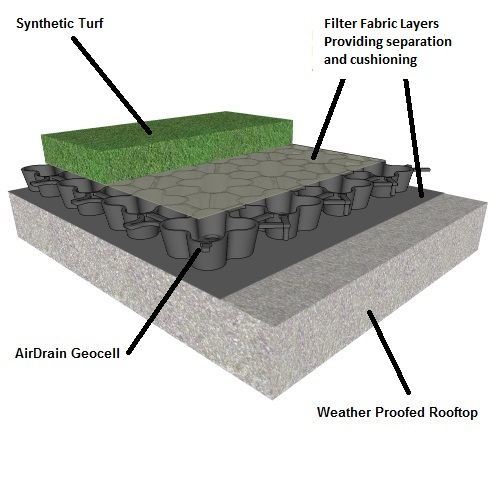 Benefits of AirDrain in a green roofing system include:
• AirDrain creates and helps maintain a more consistent Gmax for Synthetic Turf
• ASTM testing proves AirDrain's shock absorption properties reduces Gmax
• AirDrain can be reused when the Synthetic Turf must be replaced
• Can help qualify for LEED™ and other green building credits
• A smaller carbon and development footprint with reduced site disturbance
• Water harvesting reclamation and reuse is easy
• AirDrain creates a 1" air barrier on the rooftop which increases the insulating properties.
• AirDrain is a 100% recycled copolymer which has the impact modifier "metallocene" added to it  for qualification as a "No Break" plastic, making it able to withstand extreme heat and cold and still maintain performance
• Resins can be made to the following specification "Flammability UL 94, Flame Retardant, High Impact Polypropylene Copolymer Resins"
*This drawing, specifications and the information contained herein is for general presentation purposes only. All final drawings and layouts should be determined by a licensed engineer(s). HIC & Gmax testing are measured in a lab setting and are not site specific.