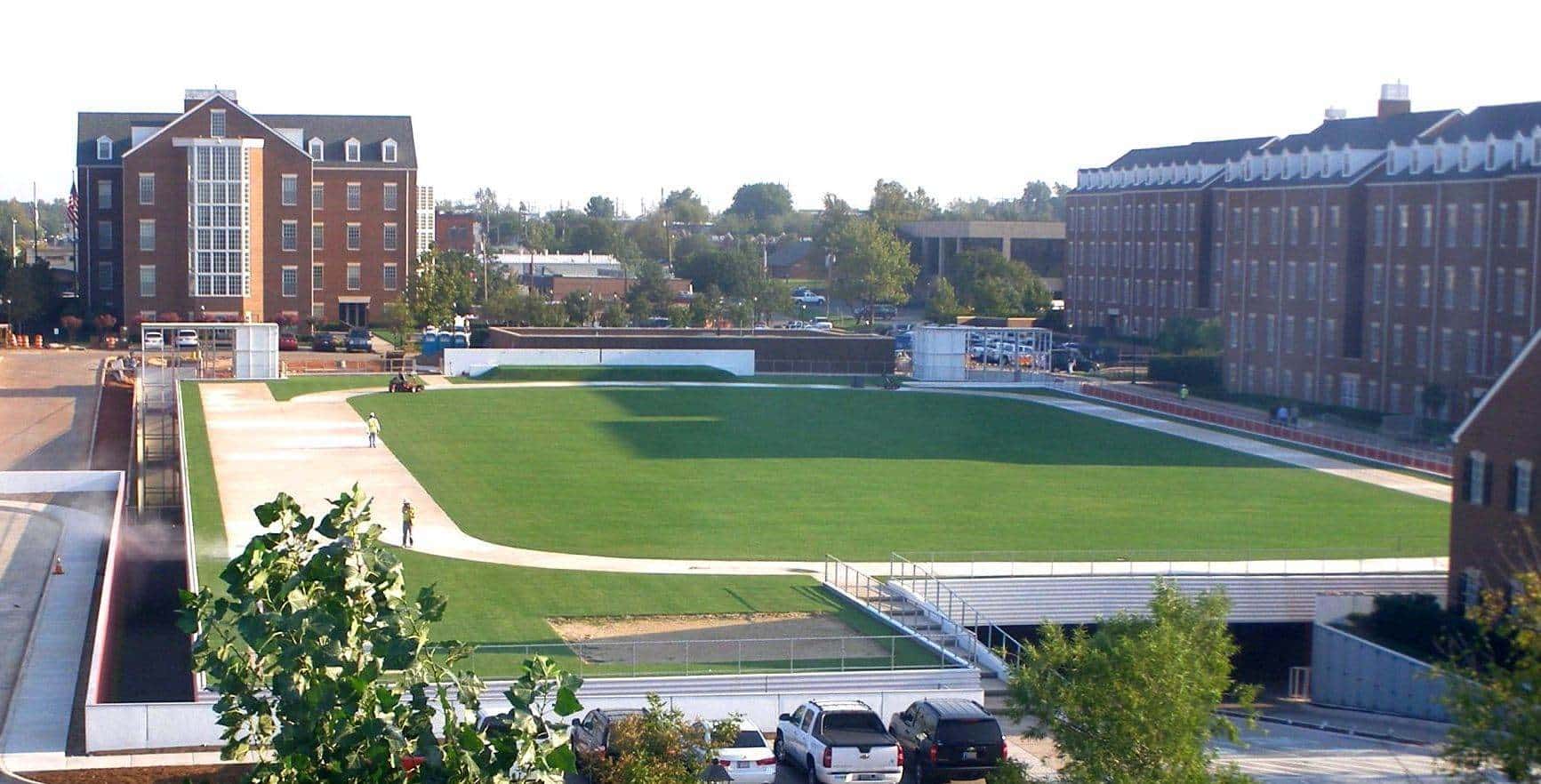 AirDrain for Natural Turf installed on rooftop sports field parking garage
Airfield's AirDrain Agronomic Drainage System Installed on a Natural Turf Roof Top.
For value cost and performance the AirDrain System cannot be matched in the industry period.
Centered in the middle of Chesapeake Campus in Oklahoma City, is a 75,000 sqft. AirField AirDrain Agronomic Drainage System natural turf athletic field built on top of Chesapeake's new 3 level parking garage. Sporting events, social gatherings, concerts and much more is what this new wonder of Oklahoma City offers.
Thru a research project conducted at Texas A&M, it was concluded that you can reduce your irrigation needs up to 40% using AirField Systems AirDrain.
The five year research project was jointly funded by the United States Golf Association and AirField Systems and was a collaborative effort between Texas A&M, AirField Systems and the United States Golf Association.
The data from the research showed that the AirField Systems drainage profile. Provided up to three more days of plant available water, than a United States Golf Association recommended gravel and sand profile.
Please click on the following link to view the entire study of the Texas A&M Research Project in Conjunction with United States Golf Association titled:
Comparison of Putting Greens Constructed with AirField Systems and USGA Design
See the incredible results of AirField's AirDrain profile vs. the USGA gravel drainage profile – See more at: https://airfieldsystems.com/?s=usga#sthash.HWY04JXU.dpuf
See the incredible results of AirField's AirDrain profile vs. the USGA gravel drainage profile – See more at: https://airfieldsystems.com/?s=usga#sthash.HWY04JXU.dpuf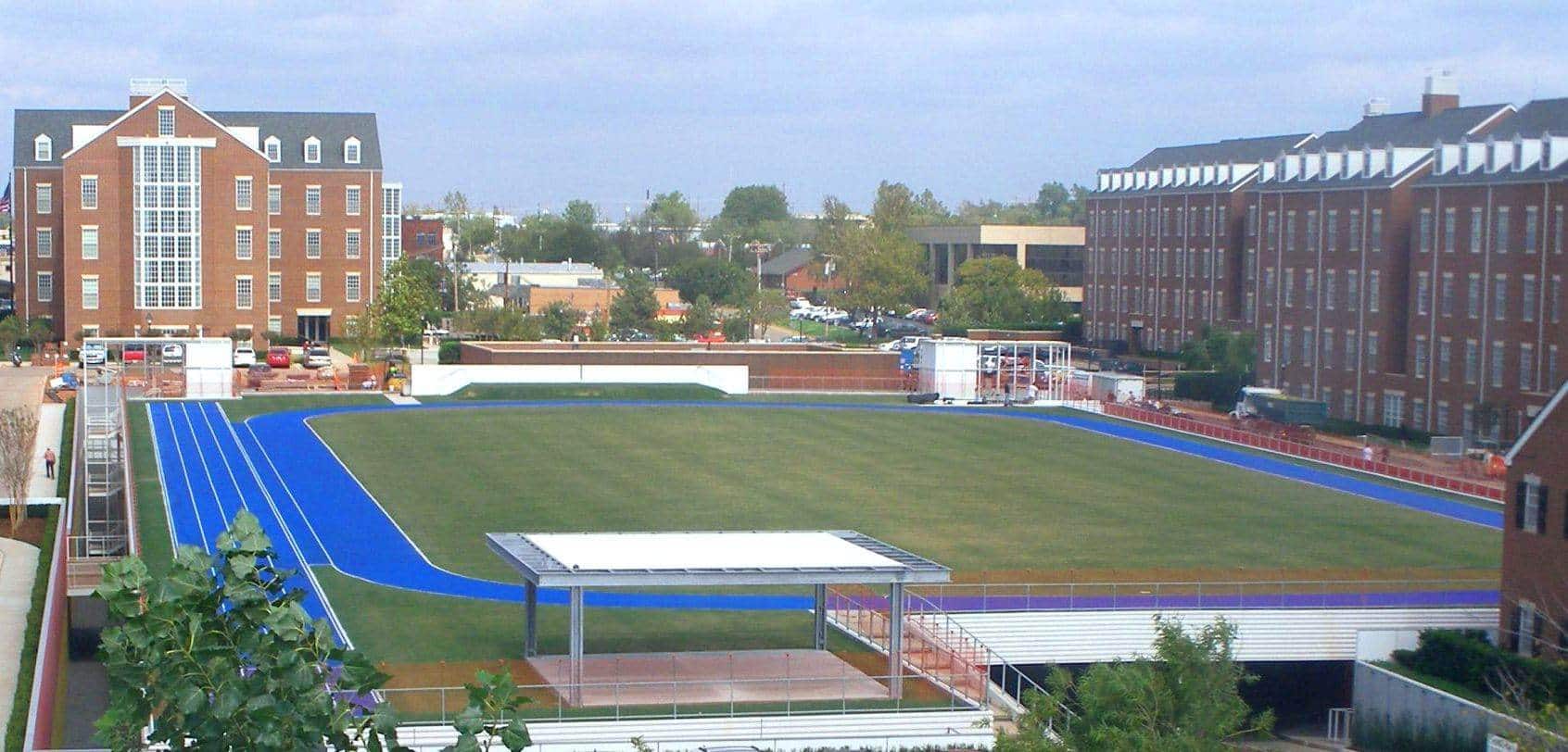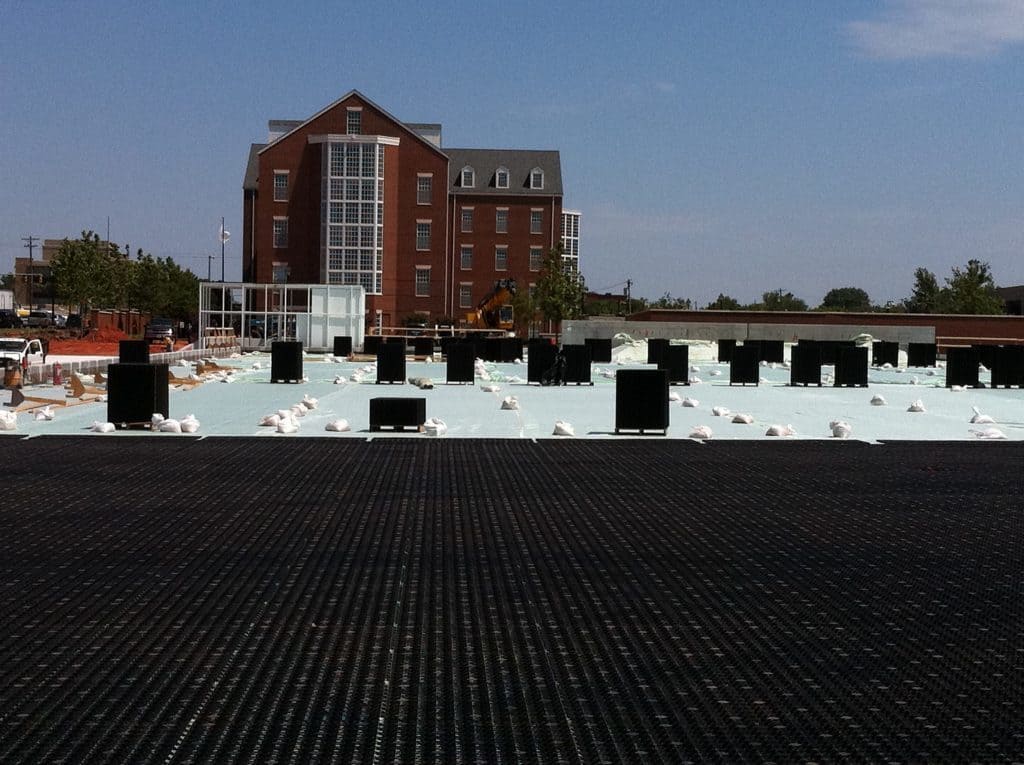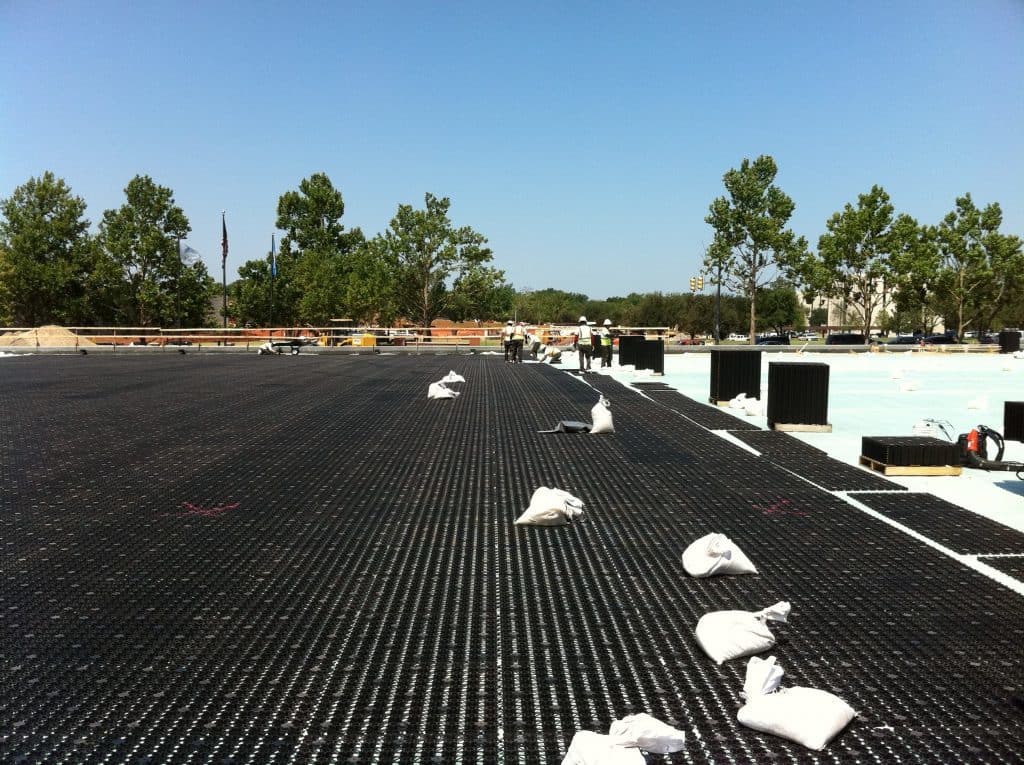 Call today, to find out how we can save you time money and energy on your next green roof sports field or porous paving project!  405-359-3775