Bunker Drainage with AirDrain at The Greens Country Club Golf Course
After about a 4 inch torrential rain in Oklahoma City, OK at The Greens Country Club. We ran out to the 4th hole front bunker to see how the AirDrain Bunker Drainage had performed. The result was the bunker had completely drained and was ready for play.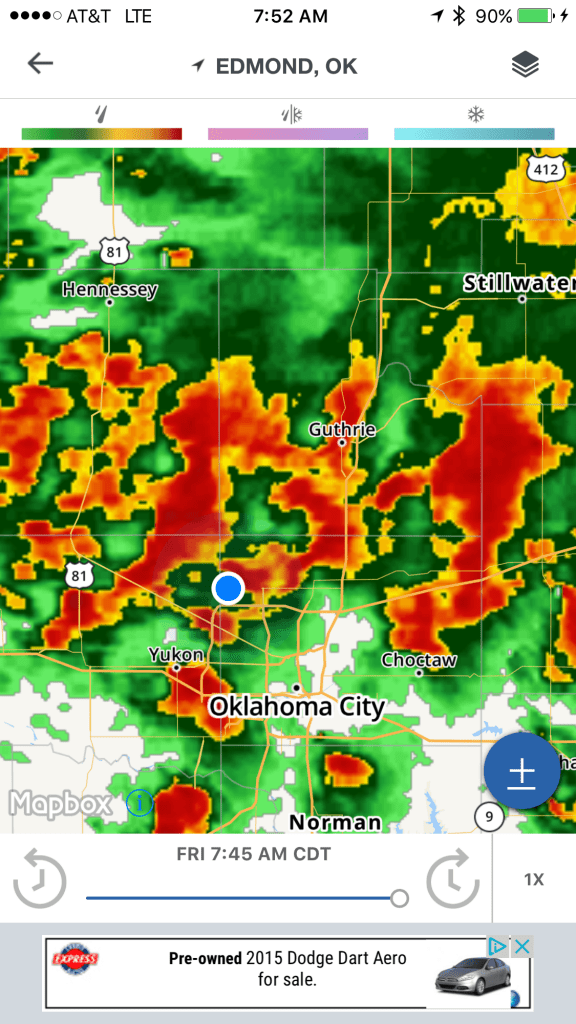 The AirDrain Bunker Drainage creates an inch of air under the entire bunker floor, which brings gravity into play to pull the water through the profile.
What drains better than air! 
The AirDrain is simple to install transports and can be put in with your own crews at your pace.
Cost Value and Performance the AirDrain Bunker System can't be beat!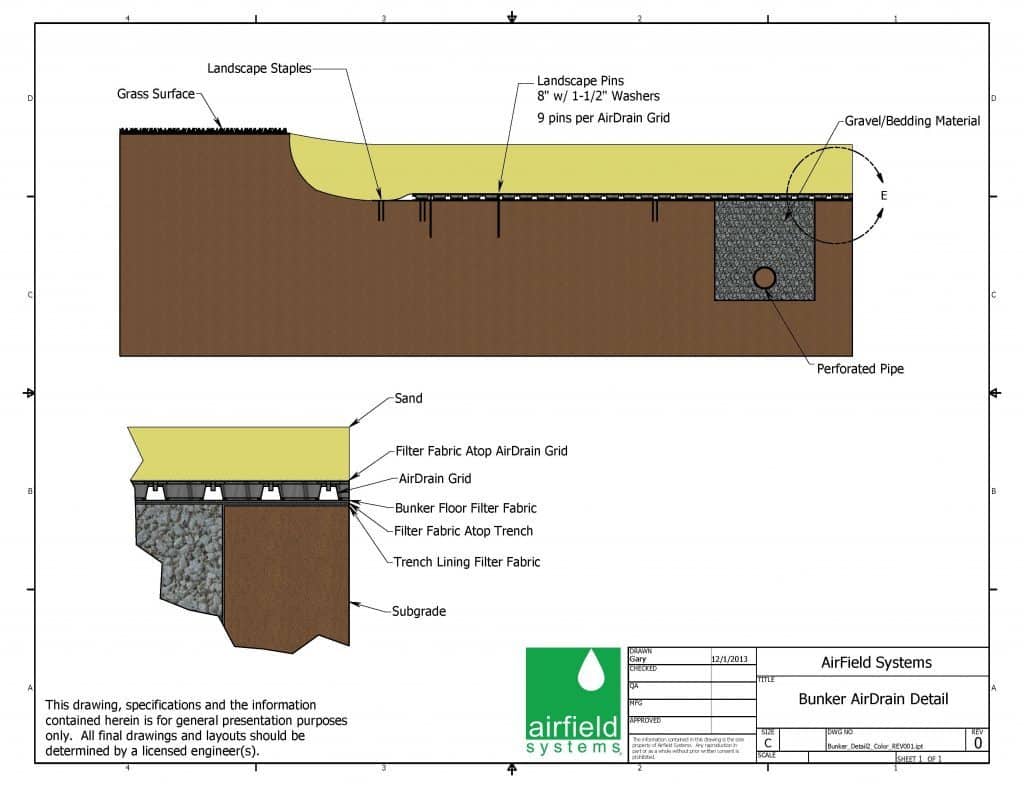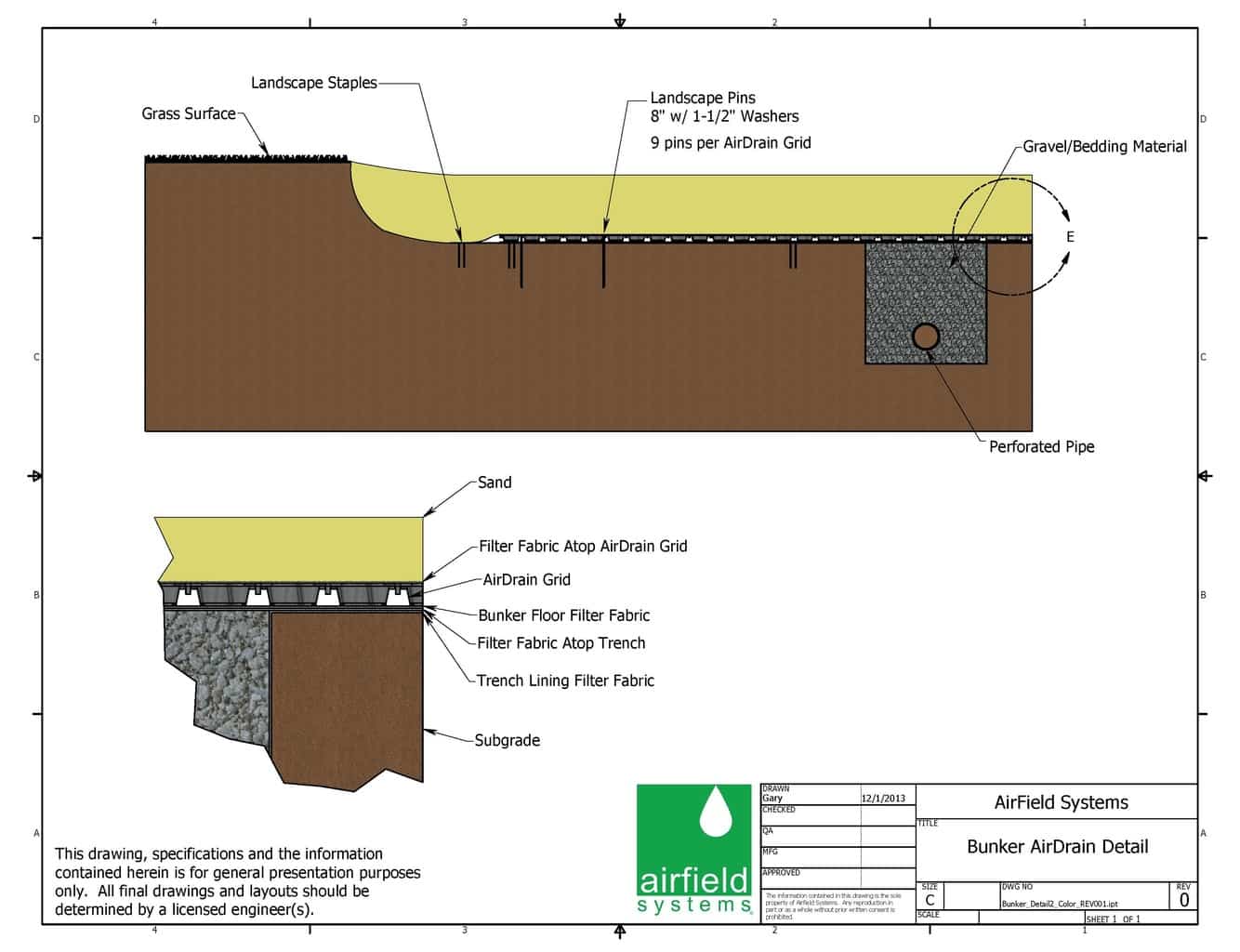 AirDrain Bunker Drainage System
Before you build or renovate a bunker,  READ BELOW!  Don't throw your hard earned money away, choose the easiest and best draining bunker install there is by far!   
Here is the ASTM D4716 Flow Rate per Unit Width and Hydraulic Transmissivity Testing for actual drainage capacity, at a 1/2% slope. The AirDrain will actually drain 171 inches per hour. No other product comes close!  http://bit.ly/2cQUREL
Cost value performance and ease of install it's not even close! 
AirDrain Bunkers and Sand Traps are:

Simple Fast and Easy to Install using existing employees to install at your own pace. 
NO NEED TO REWORK YOUR CLOGGED HERRINGBONE DRAINAGE SYSTEM. Install over the top! 
AirDrain replaces the traditional herringbone drainage system! With AirDrain only the exit drain(s) are necessary.
The entire bunker floor acts as a drain using gravity to pull the water through the profile. FINES SHOULD NEVER CLOG THE SYSTEM! REMEMBER THE ENTIRE FLOOR IS A DRAIN USING GRAVITY! 
Superior Bunker Drainage with our 1" high 92% air void allowing water to move without obstruction to the exit drain(s).
Long lasting drainage solution. The AirDrain grid itself will retain its performance for 50+ years under a profile.
Minimal site disturbance with far less excavation and disposal for new bunker construction.