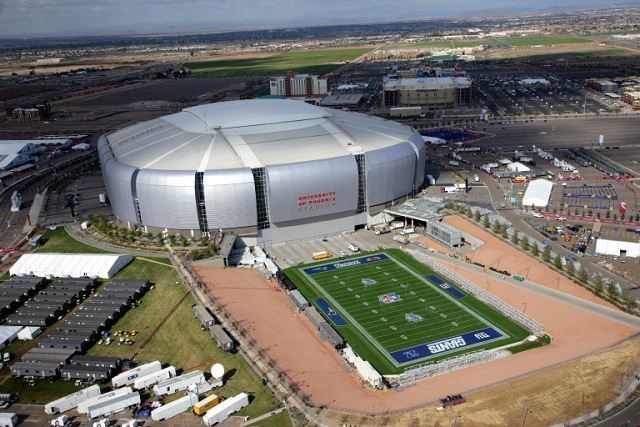 Natural Turf Field at University of Phoenix Stadium Home of the Arizona Cardinals
AirDrain Natural Turf Sports Field at University of Phoenix Stadium Home of the Arizona Cardinals since 2006 
Tim Peterson, field manager for the Arizona Cardinals University of Phoenix Stadium Natural Turf Sports Field, attributes much of the field's success to AirDrain's Agronomic and subsurface drainage system.
Tim Peterson video explaining the AirDrian Advantage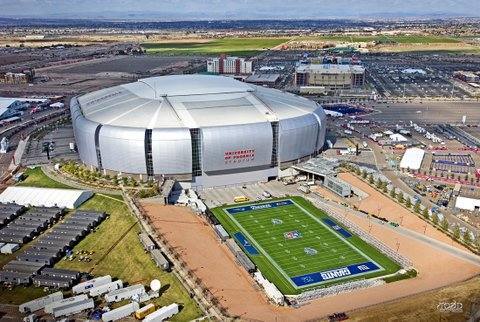 AirDrain is manufactured with 100% recycled synthetic materials which can help owner's qualify for LEED certification. When Tim Peterson was given the task of determining the best system for the Arizona Cardinals, he began an intense 6 month study of the top 20 drainage systems in the country.
At the conclusion the AirField System was the clear and only choice. The only system whose grass was green after  5 days in the Arizona sun. 
One of the reasons the Arizona Cardinals chose AirField was AirField's ability to create a nearly perfect perched water table by capturing and holding water longer than the other drainage systems, resulting in a better field turf.
A research project by the University of Texas A&M, in partnership with the United States Golf Association, concluded the AirField's Agronomic Natural Turf System and Drainage can hold up to 3 more days of plant available water compared to the USGA gravel drainage method.
Click on the following link to view the results of the study.