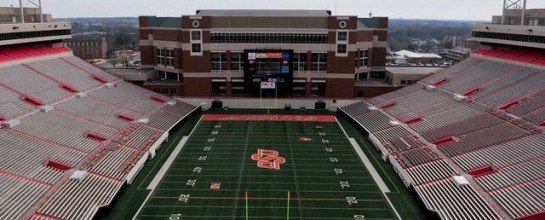 Artificial Grass Drainage System installed at Oklahoma State Universities  T. Boone Pickens Stadium they enjoy advantages that only a modern synthetic drainage system can provide.
100% vertical drainage under the entire synthetic turf surface allows for playability under almost any weather conditions. Making infill migration almost a thing of the past.
The AirField drainage system exhibits a constant never changing GMAX adding to both player and field performance. The 92% subsurface air void space created by the AirField System allows for capture, storage and reuse of storm water.
Artificial Grass Sports Fields built using AirField Systems AirDrain Drainage consistently outperform fields built over stone, concrete or asphalt, by reducing the Gmax and shock attenuation an average of 18.9% on aggregate and 14.7% on cement. AirDrain helps keep it there for the life of the field!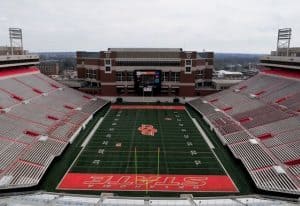 Sustainability, durability, long life, and superior drainage for football, soccer, baseball, lacrosse, and field hockey synthetic turf fields.
To discuss your sports construction project, call AirField Systems at (405) 359-3775.